98.7km - 2 days walking the Great Ocean Road
Scott Griffiths / March 03, 2020
4 min read •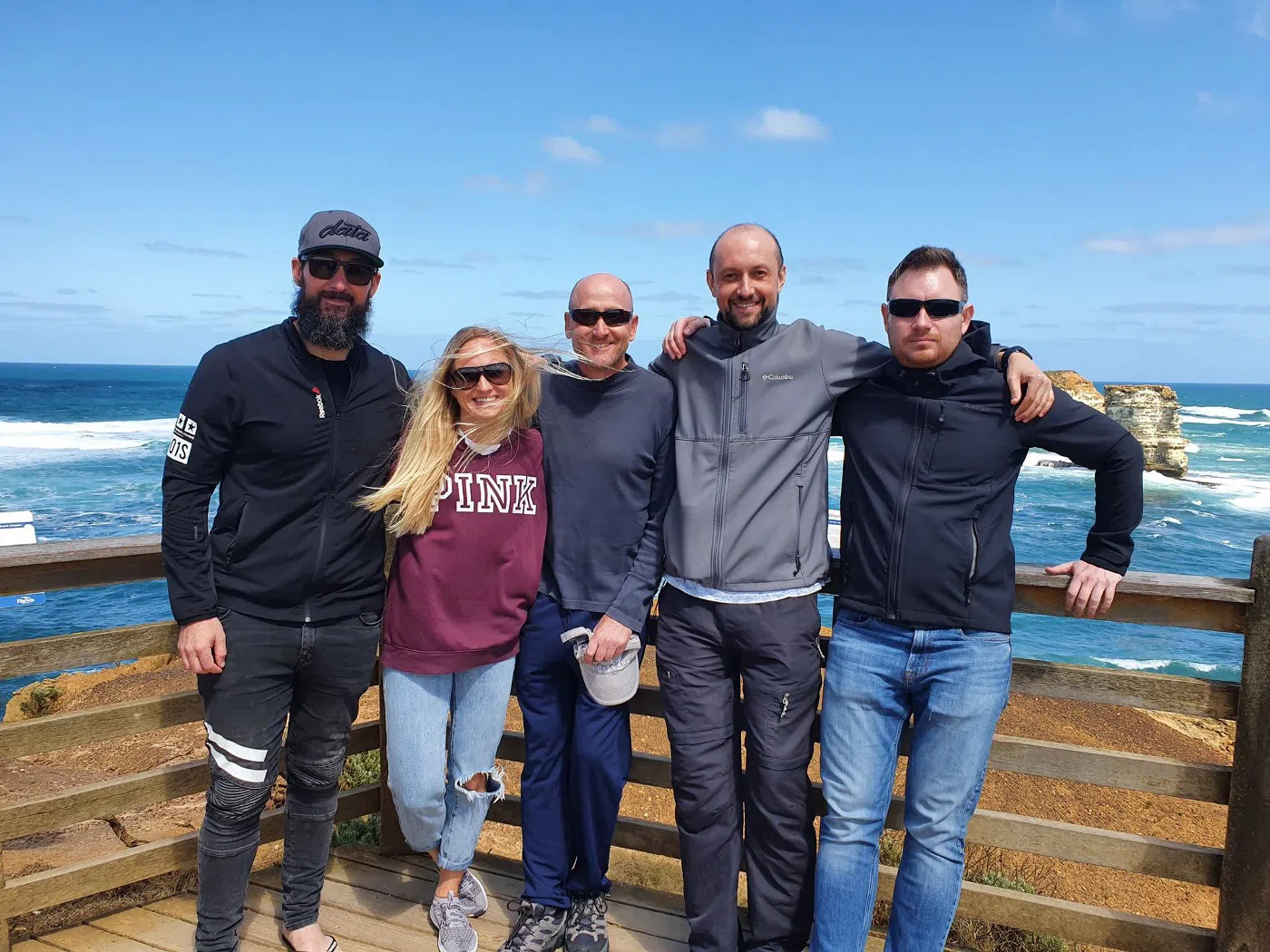 Logistics / Plan
Friday night flight to Avalon on Jetstar Pick up the hire car at Avalon airport and drive to Apollo bay (about 1h45min)
Saturday
Take both cars to 12 Apostles and leave one there, then drive back to Apollo bay to start the walk (3hours return) Start Walk from Apollo to Joanna (14.5h) Stay the Night in Joanna Seaside cottage
Sunday
Walk in the morning to 12 Apostles (13h) Pickup the car and drive to Port Campbell for accomodation
Monday
Drive to each of the bays on the way back to Apollo Bay to pick up the first car (4h) Drive from Apollo bay to Avalon (2h) 8pm flight back to Sydney
---
Day1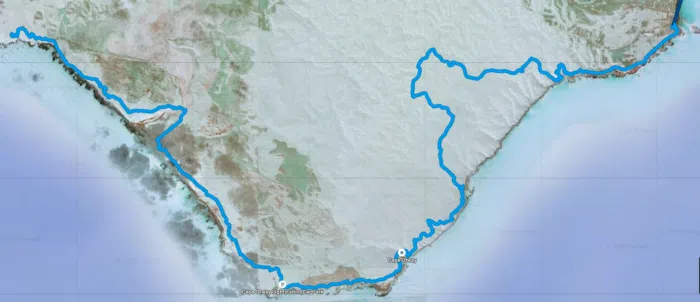 We ended up starting from the Marengo Holiday Park after some confusion with AllTrails stated the walk started here.

We later found out that some start from the visitor centre in Apollo bay fairly easy walk along the coast, some ascent before heading back into the forest area. Though nothing to challenging aside from the duration and the distance

We all took a fair bit of water, I had like (4.5L) in 2 bladder packs.

We also had to carry food for Lunch, Dinner, breakfast and another lunch. Think the pack must of been weighing around 15kg with all the clothes, toiletries, headlamps etc. We saw a Koala (First time since arriving to Aus 10 years ago), it was the only one we saw on the way.

Though we did see a couple of Echidna on both days and a bunch of Wallabies on and off the track It got dark around 8.30pm (early March) and we still had around (18.5km) to get through until the accomodation and we had been told about a river crossing just prior to getting into Joanna bay and this was said to be between half to 1 meter in depth!.

Night time water crossings were not something we had experience before so we were all a little dubious about what was likely to come. River crossing that wasn't, we got to the crossing between tides and it ended up being about 5cm at most.
Day2
As soon as you Get to the other side of the camp ground gentle ascent from about sea level up to just over 300m. Some decent views over the farms though on the way up then the coast as you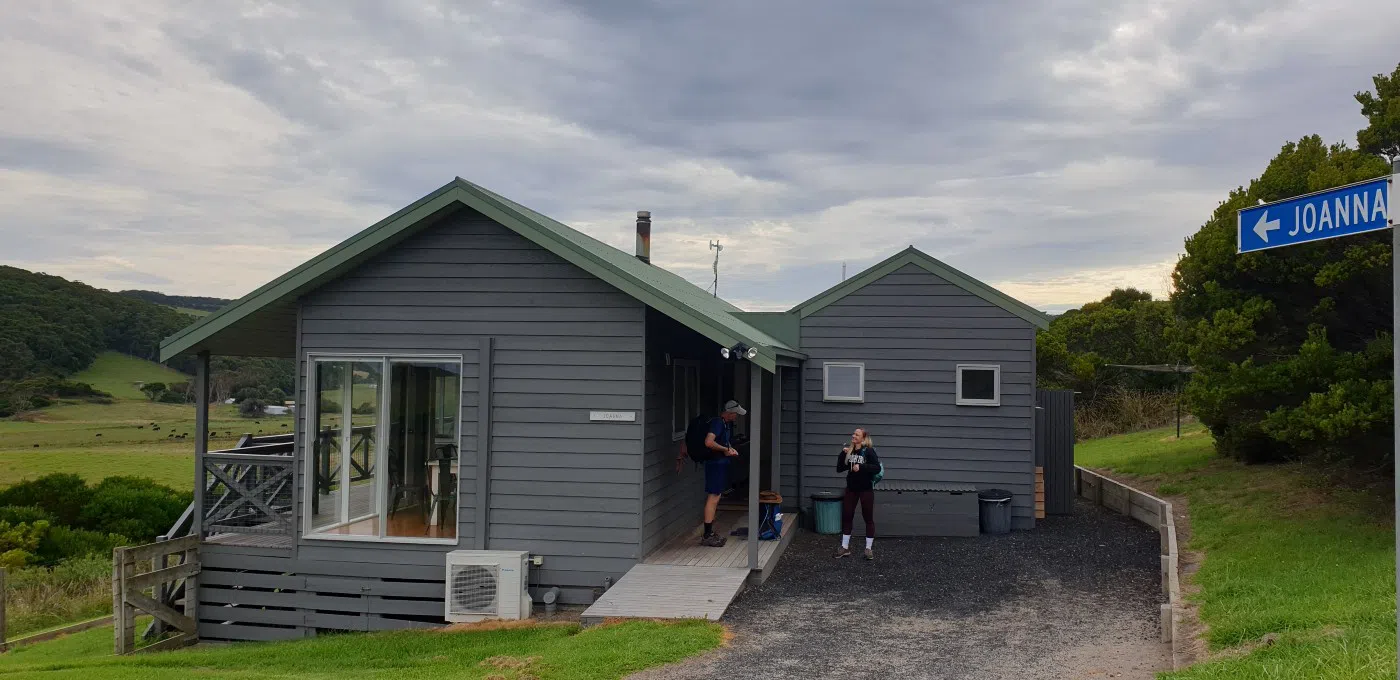 Then it was a load of fire trail and road before getting back onto the trail again, We did manage to find this on the way where we could refill our water. Not something you would generally find in the middle of no-where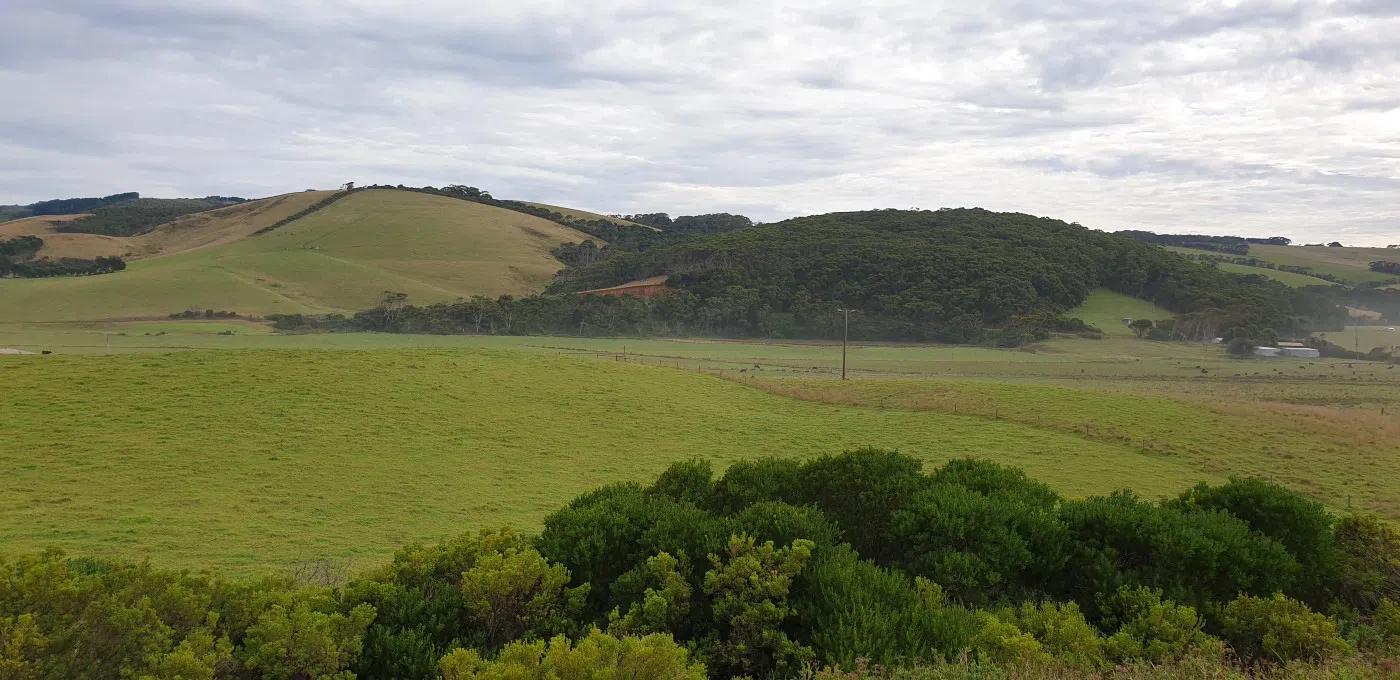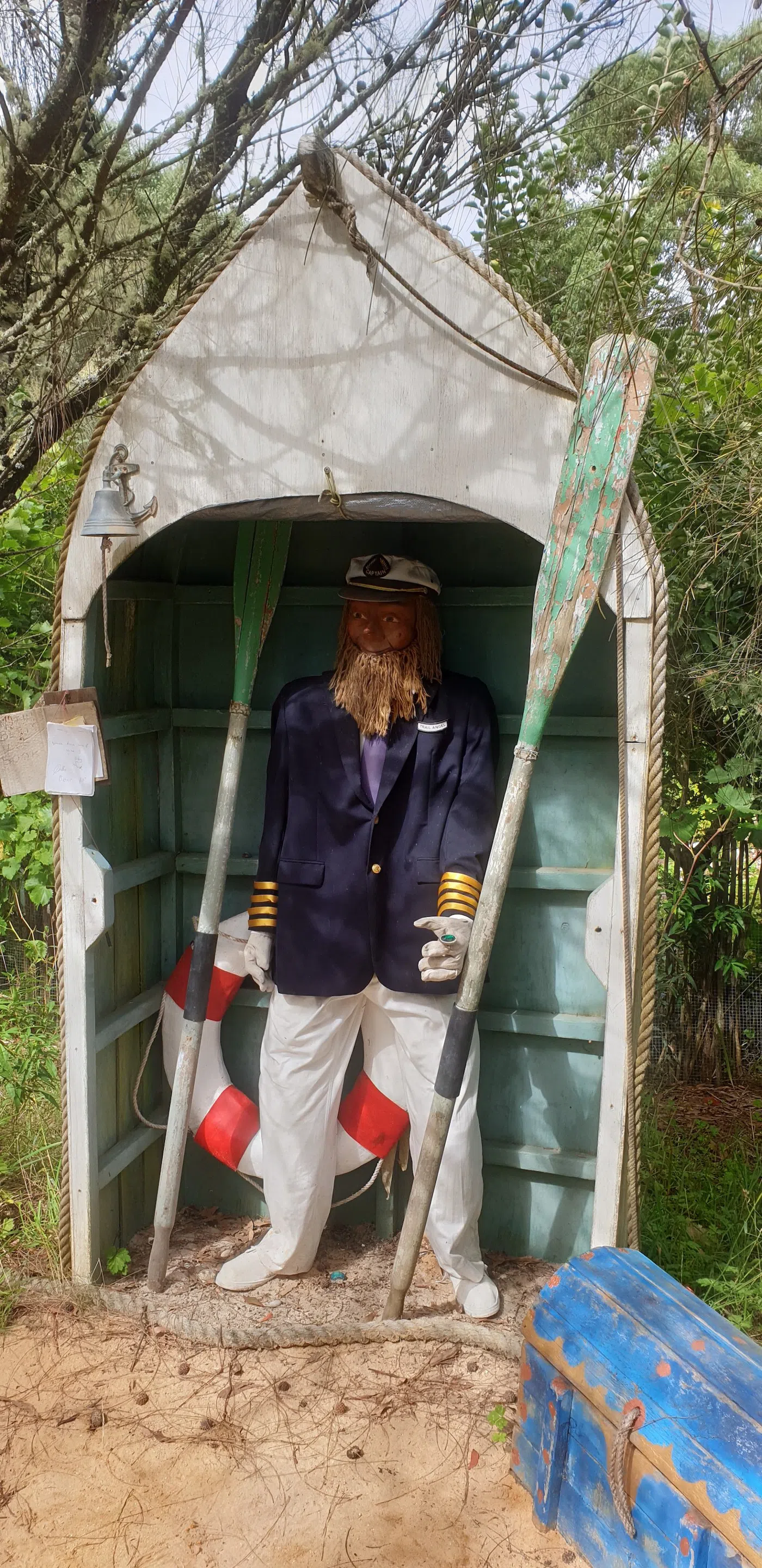 Loads of stairs on the 2nd half though, lucky it was dry otherwise they would have been as slippery as hell. There must have been around 10 ascents and descent into the bays before heading back into the bush where we got dive bombed by bats or birds (it was hard to tell)
And the weather stayed pretty decent until we reached the end of the trail walk (start of old coach road, about 7km). The heavens opened and the wind blew up a storm, Kind of expected this in Victoria though and it helped us pick up the pace for the final leg
---
Day3
Time to recover and be tourists for the day and checking out 'Bay of Islands', 'The Grotto', 'London Bridge', 'Lock and Gorge before finally checking out the 12 Apostles which was the first time we saw them on the whole walk.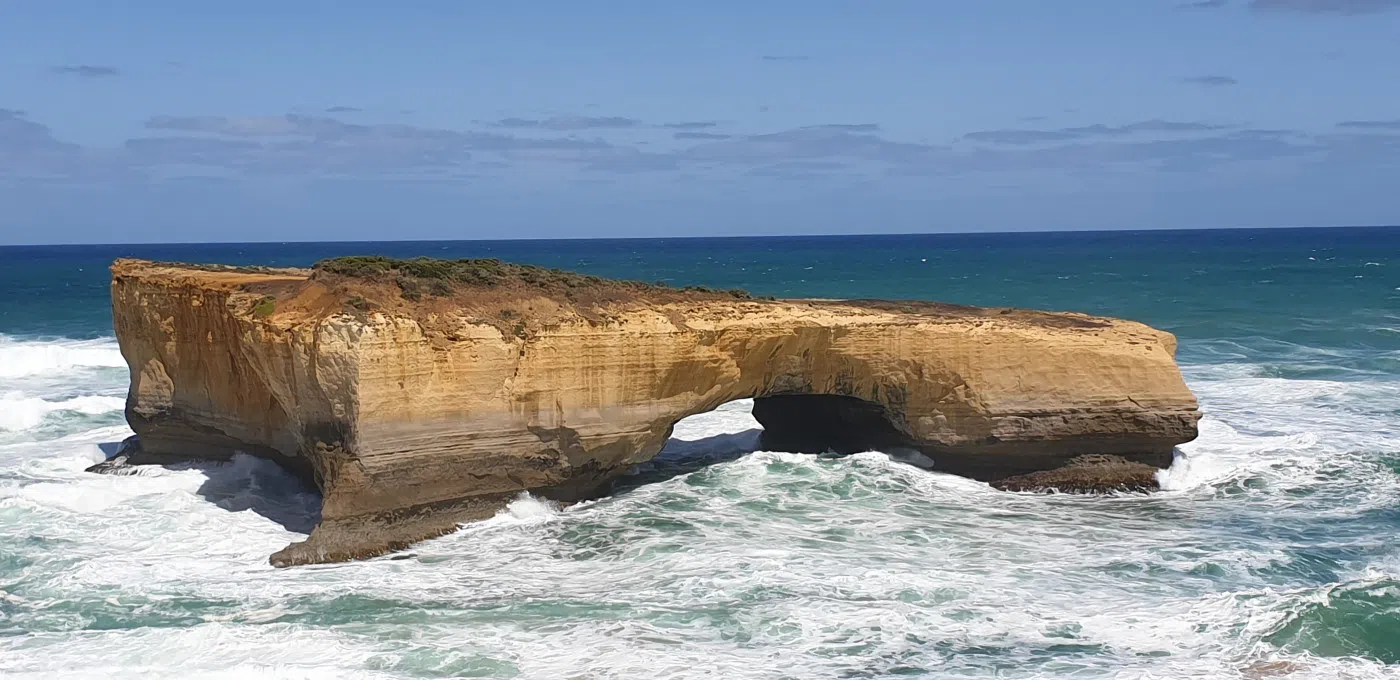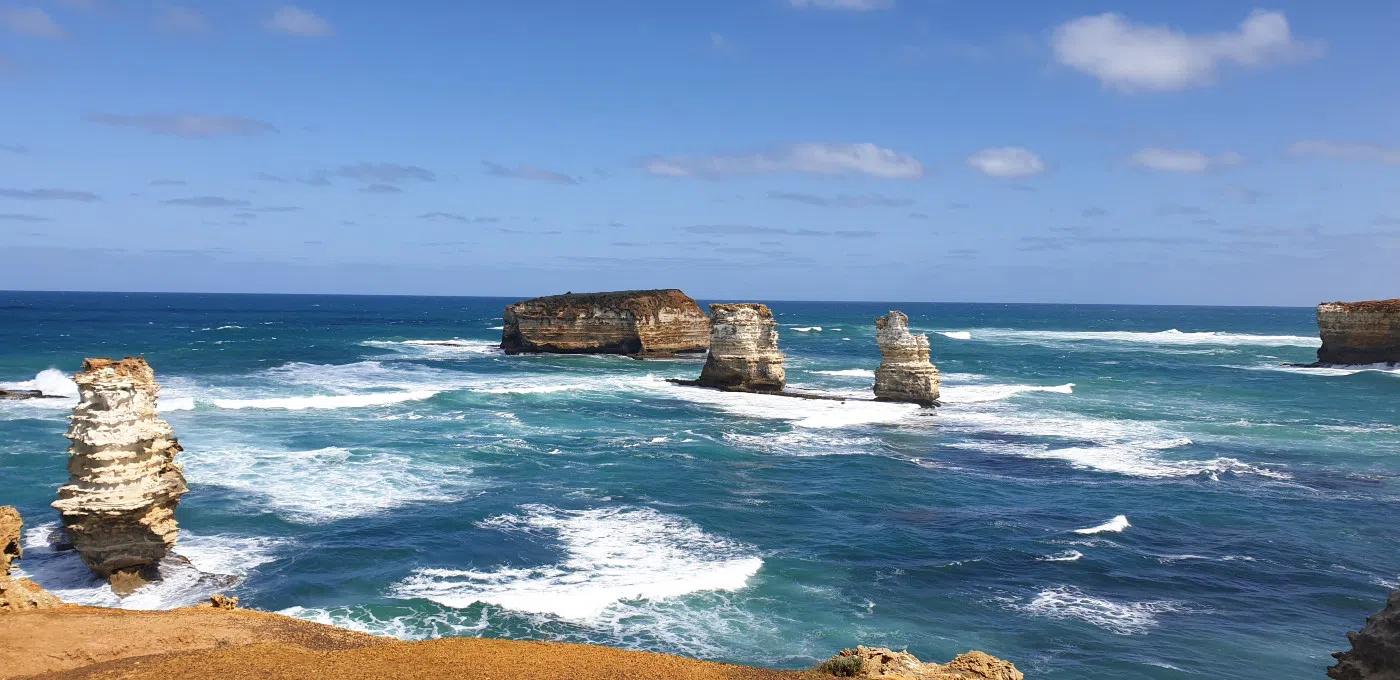 Distance covered 98.7km
Duration (moving) 27.5h