Great Northern Walk - Part 1
Scott Griffiths / March 01, 2018
3 min read •
Thornleigh to Berowra - Nsw
Great North Walk - All sections blog

Part 1 of an 8 Part Series
34km and 8 Hour Hike, Train Options Both Ways. 1426m Ascent
---
A short train ride (50-60mins) from Sydney central to Thornleigh and not much longer back from Berowra
---
Running shoes, about 2L of water (no where near enough), small carry bag with snacks and lunch. Shorts, T-shirt and change of top for the trip back
---
The start of the GNW (for us at least) after completing this section we decided it was a good idea to complete the other ~220km!
This section had pretty much everything that you would expect form the Berowra valley. River crossings, Old rickety bridges, streams, stairs! and small rock climbs.
It was one of the most straight forward sections to complete still managed to take the best part of the day though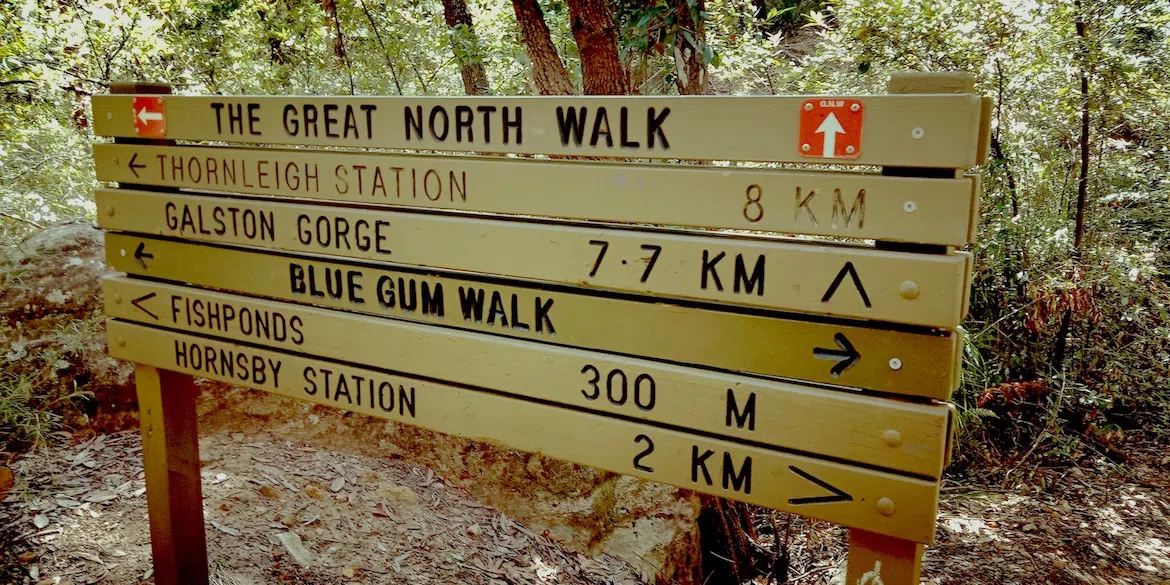 Its a pretty commonly used track (as opposed to some of the latter sections). We still managed to get lost, a common (and strangely satisfying) theme on all our hikes!.
On this hike that was when we got to the dreaded rifle range! and spent a bunch of time there trying to figure out which way to go.
There was a map (that looked to be recent) with a highlighted detour pointing us up the hill, so of course we trusted that!
| | |
| --- | --- |
| Steele Bridge | Direction finder |
| | |
We walked up the stairs and when we got to the top a bloke suggested we go back and go through the range, We headed back only to find the range was inaccessible there was a bridge that looked like it had been torn down (a LONG time ago)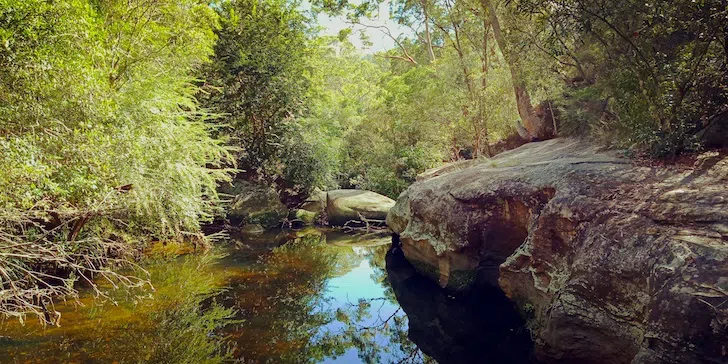 Lovin the punishment we went back up the stairs and later after meeting a mate along the way, he informed us we could of taken the new track (that ran close to the western side of the range) and this comes out by the Tucks Ridge rest area
AND we found out that the map had been there for years!
One of the few hikes that actually finished in daylight, being in March helped significantly!