Climbing Mt Meru - Tanzania, Africa
Scott Griffiths / July 26, 2019
6 min read •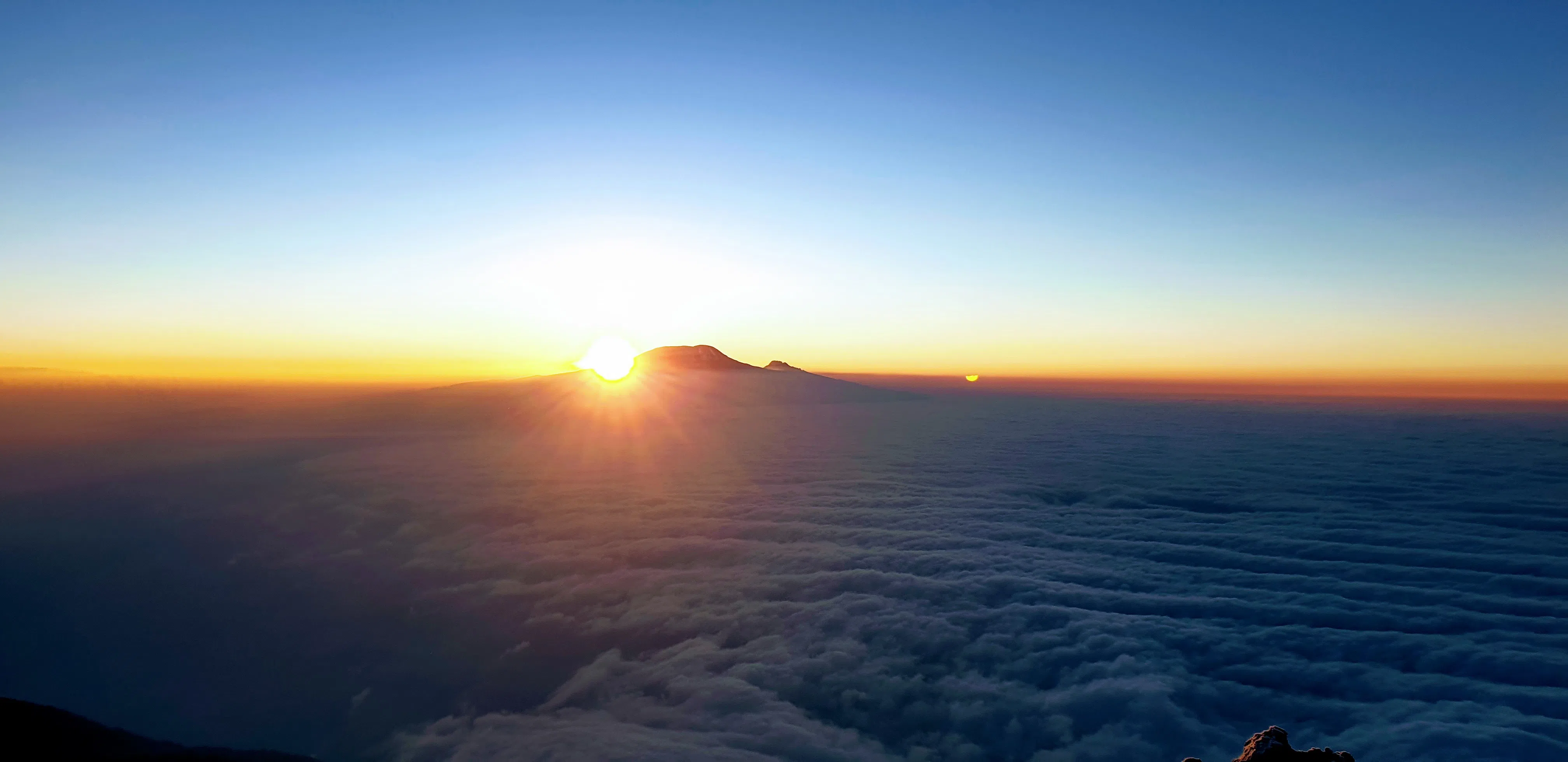 3 Days Ascending and Descending Mount Meru, Tanzania
Around 20 Hours Hiking (Up and Back) - Ascent 3066m (1500 to 4566m)
The Plan was to do fly to Africa and do Kilimanjaro as a group of 4/. It and had been suggested to me by a friend that Mount Meru was a good warmup for doing Kili and that this would also help in terms of altitude acclimatisation.
So I flew to Tanzania a bit earlier than the rest of the group, did Meru had a day off and then joined them for the 6 day Kilimanjaro hike.
In terms of training and conditioning, We had done a number of fairly lengthy hikes including Mt Kosciuszko, GNW and parts of these had some fairly decent ascent.
We also did an number of weeks acclimatisation training at Peak Fitness as part of the preperation
Flew from Sydney to Tanzania via Abu Dhabi and Kenya. Picked up by Kilisa tours and taken to the accomodation in Moshi (ParkView Inn) The next day we drove from Moshi to the Mornella Gate which was just under 2 hours away Then the return back to the hotel 3 days later
Me and my guide Bakari(Kibobo)
Day1 : Mornella Gate to Miriakamba Hut (2500m)

#
So we parked up and after lunch at Mornella Gate, we got assigned a ranger then once the paperwork had been completed we started the walk up to the start of the track.
There were around 12 of us all up after all the groups had been combined Most seemed to be doing the 4 days hike there and back
Note
The porters took our main packs and we carried the day packs, my day pack was a 35ltr with general day hiking supplies
| | |
| --- | --- |
| | |
| The combined groups | Ranger station/selection |
Then it was a walk through fig tree arch, deemed to be good luck to walk through it on the way up and back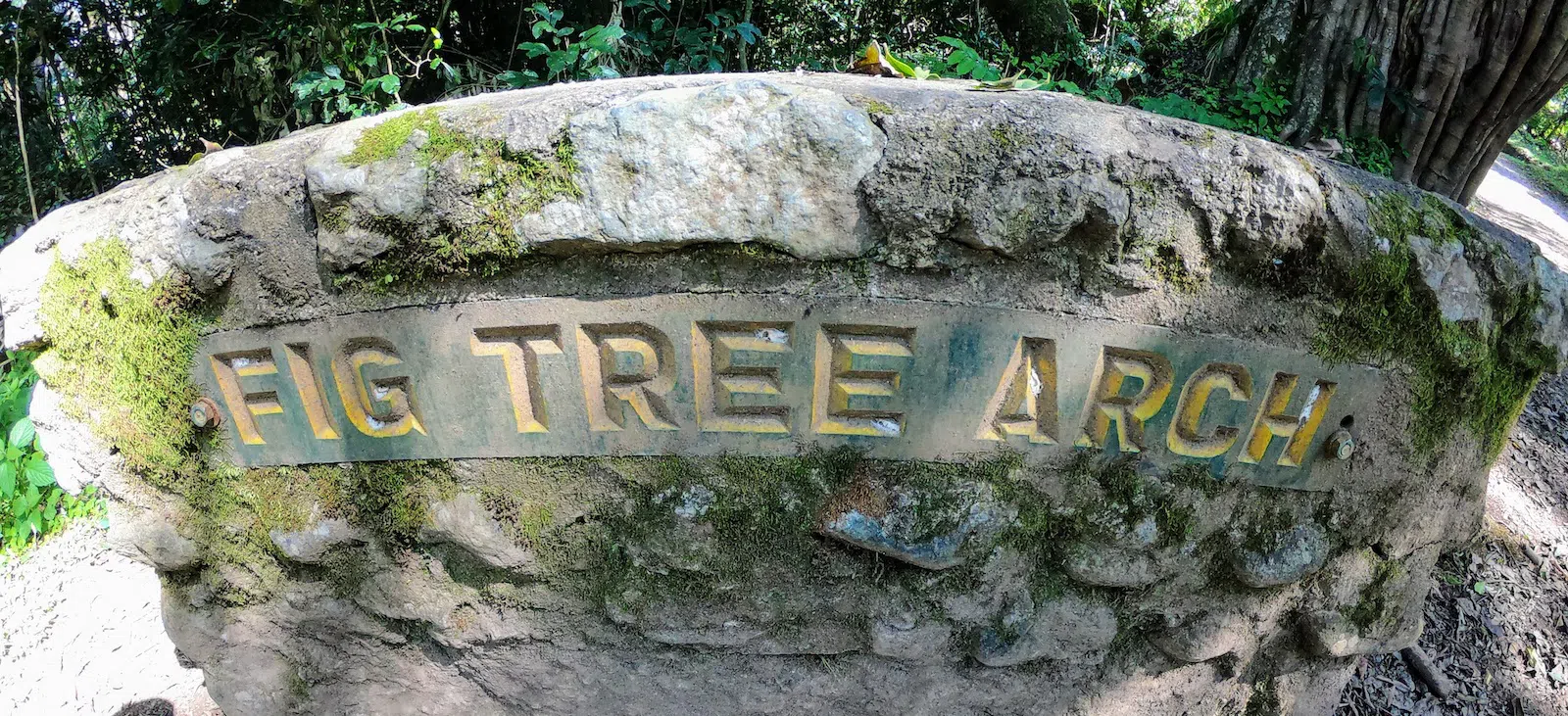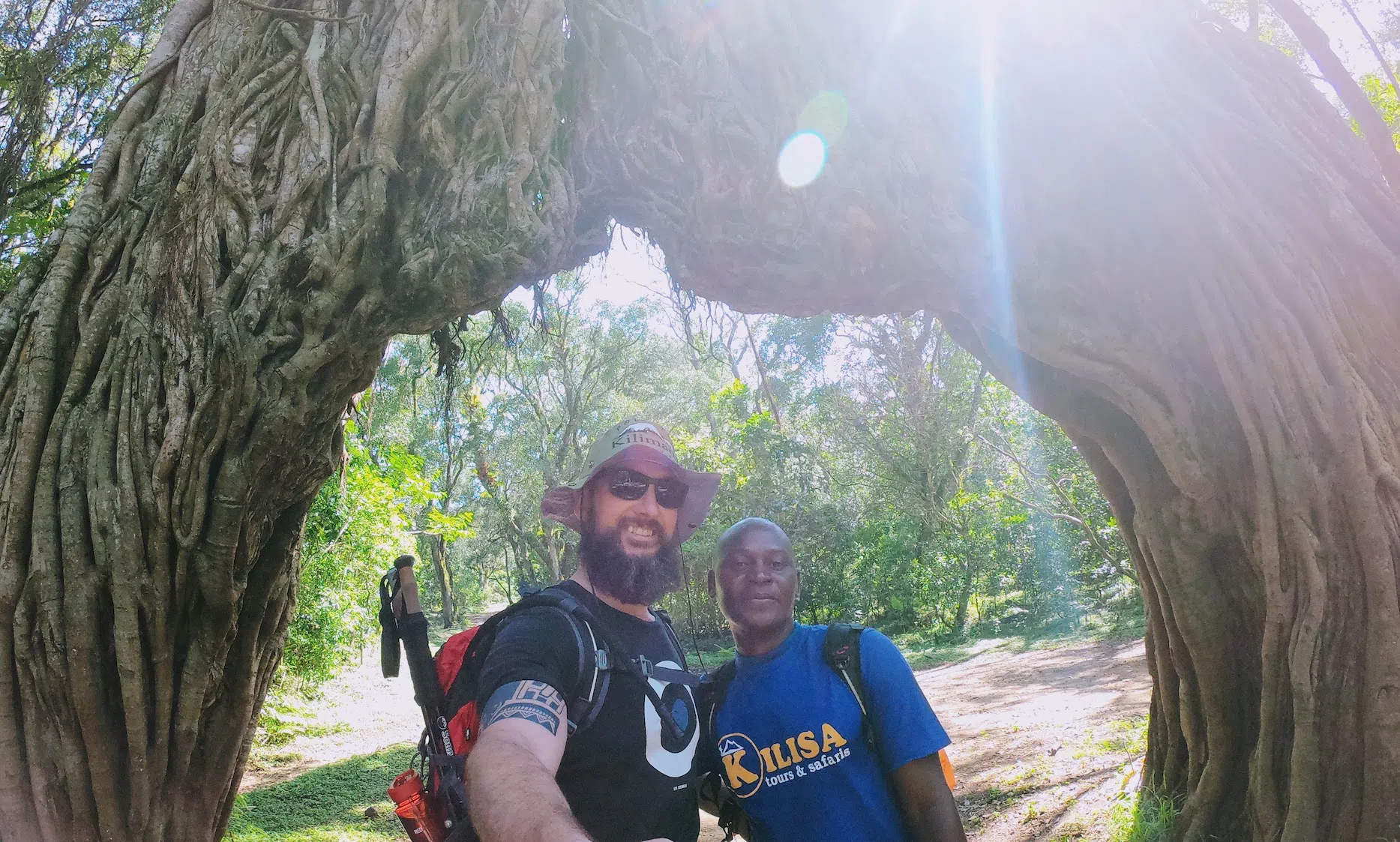 The prize at the end of the road, at the end of the 2nd day we will be standing up there looking back down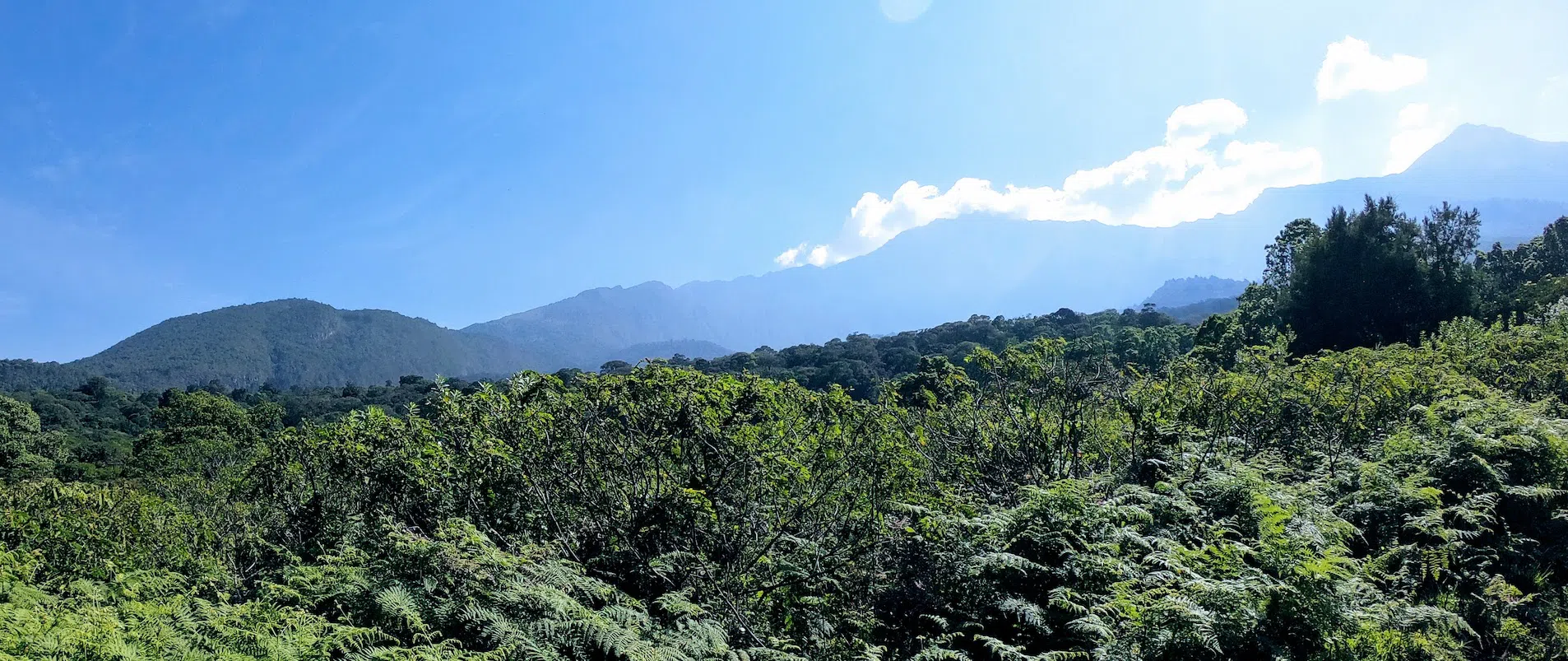 We arrived at the Miriakamba Hut in the early afternoon, we sorted the sleeping arrangments, We had 4 beds in our room and they were all occupied, The whole place was relatively busy (ear plugs wwere a necessity here)
There were shower areas but only cold water available that could be used. The porters however brought up bowls of warm water for washing.

Kilimanjaro viewed from Miriakamba hut
Day2 : Miriakamba Hut to Saddle Hut (3500m)

#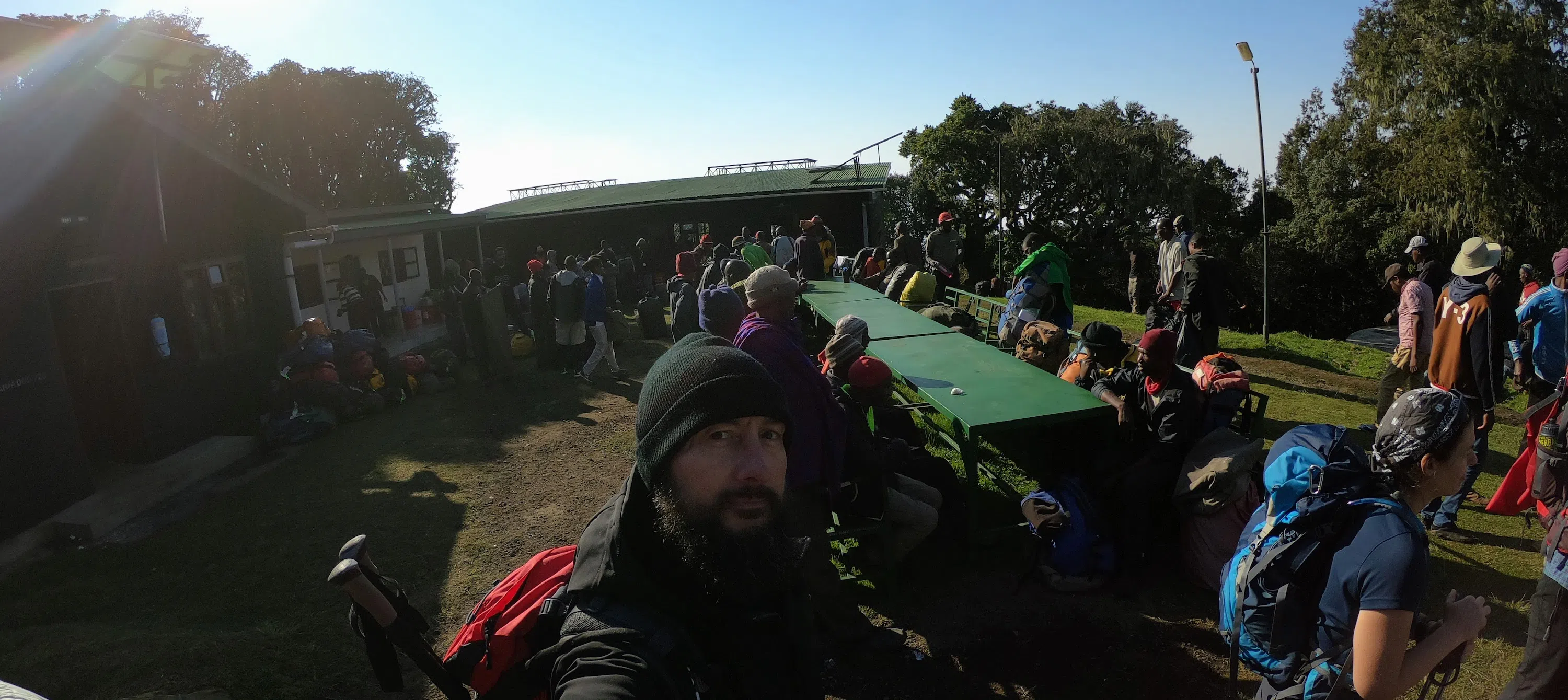 Smaller trails with a number of steps, lots of bush and a few animals (loads of monkeys) around though luckily enough no water buffalo.The higher we got the less active the jungle became
We got up to the saddle hut around lunchtime, so only about 4 hours hiking and it was easy trail and the altitude seemed to be no issue at this point.

I got brought more cleaning water and we had a small lunch, then it was time to kick the feet up for a couple of hours before the afternoon acclimatisation walk
Afternoon Side Tour to Little Meru

#
The was the option for a short walk up to little Meru (+320m) in the afternoon before dinner to help with the acclimatisation, this was only a short walk up an back and we completed this in just over an hour
| | |
| --- | --- |
| | |
| Up to little Meru | Good luck rocks and Kili in the distance |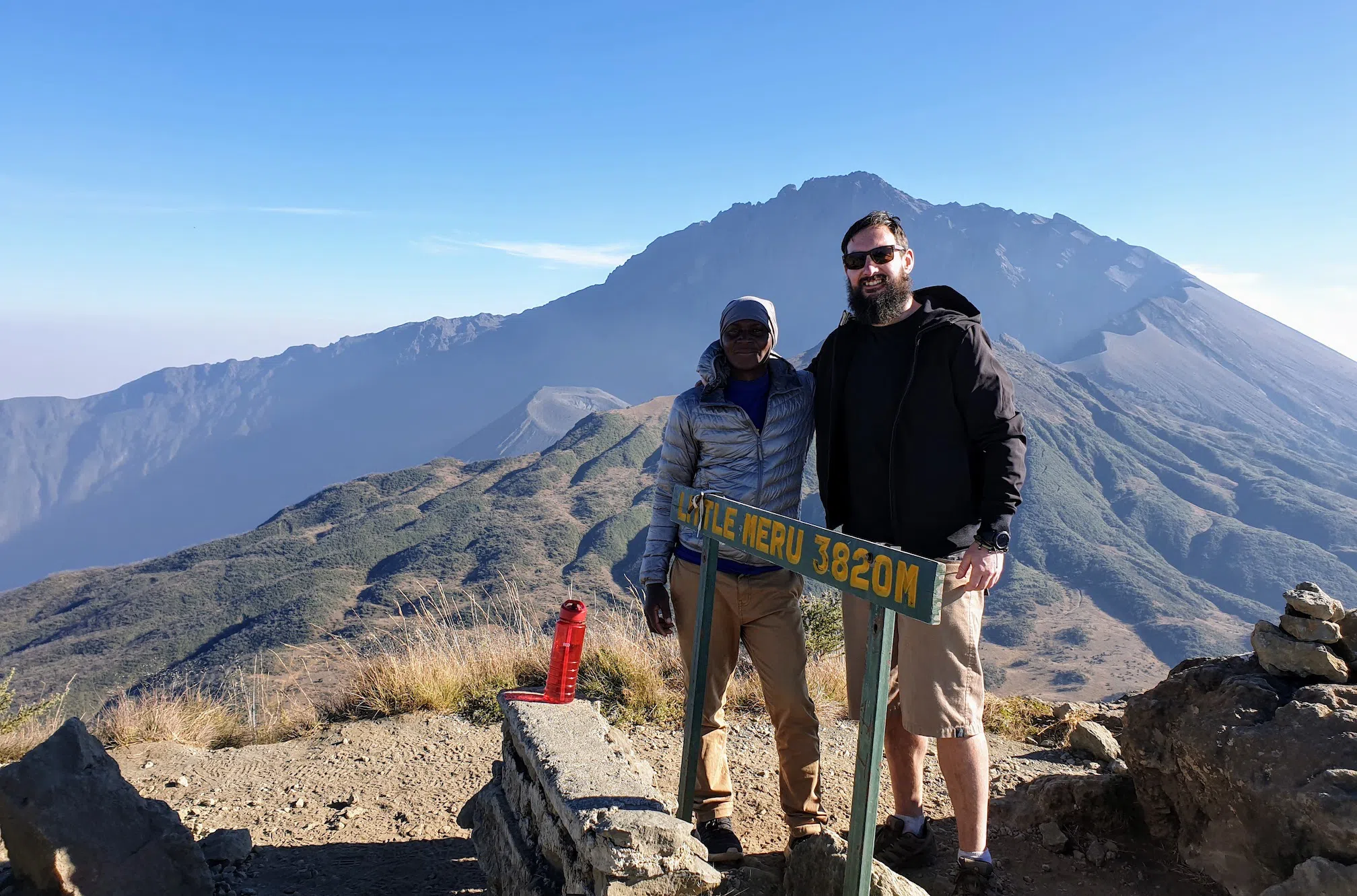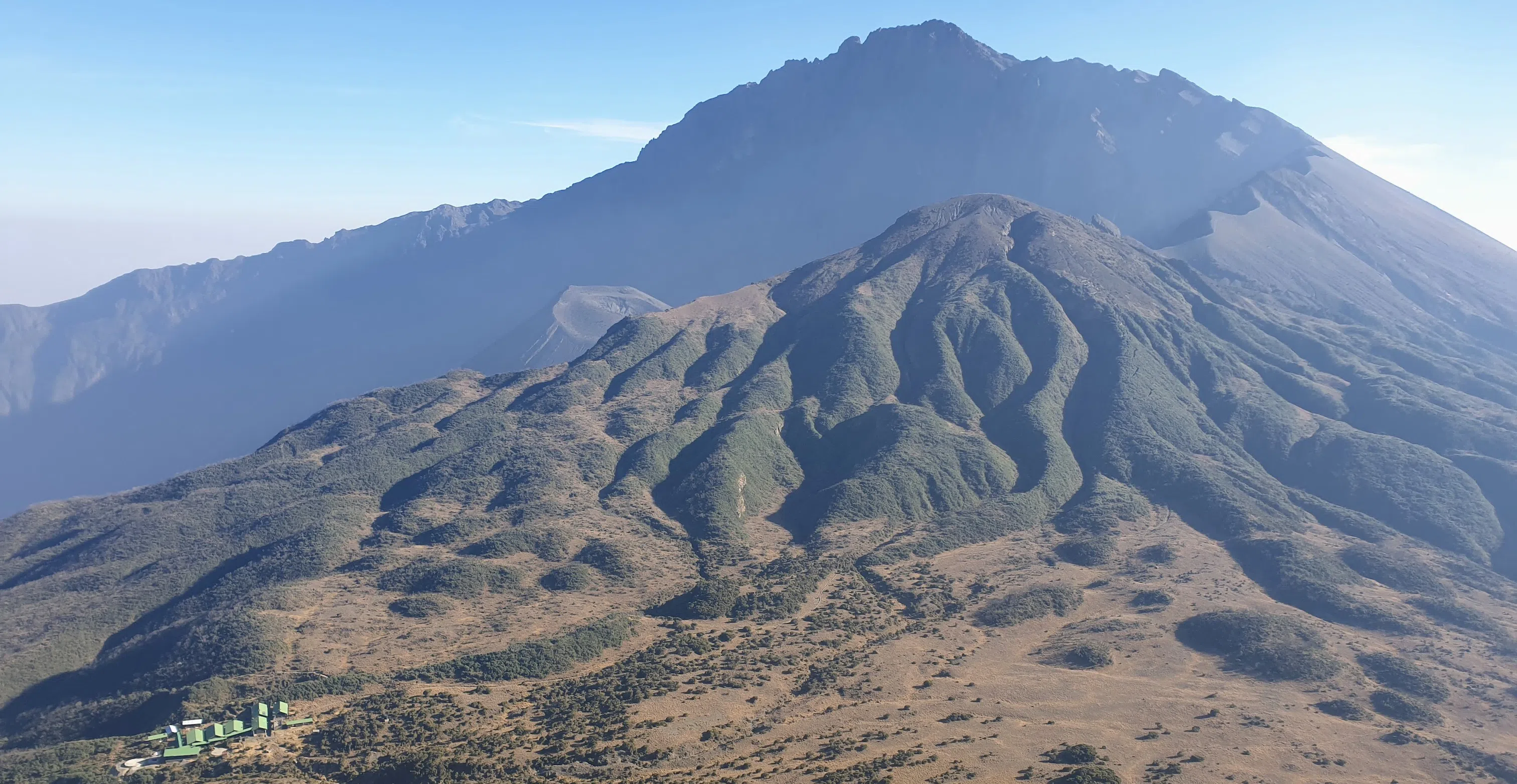 looking back down towards saddle hut
Then it was lights out after dinner as we needed to get up around 12am, we ended up getting away just before 1am
Day 3 : Saddle Hut to Summit

#
After a quick feed we set off for the summit. After a few hours we hit Rhino point (3800m) around 2am.
It was getting pretty windy at that stage and icy as well, I had a decent slip at one point and was down on all fours!.
I can be pretty clumsy at the best of times but at this time in the morning i'm worse than usual There was also this crazy chain link fence to hang off, just glad it was dark and we couldn' t to see the drop!
Once we hit 4000m I could definitley feel that it was getting harder to suck in the oxygen, though the pace we were climbing up at was managable.
While I did have Diamox I did not bother taking these, I wanted to see how I would feel, and while I took a bit of a hit it was manageable

We hit the summit around 545am

Looking at Kilimanjaro from the summit of Meru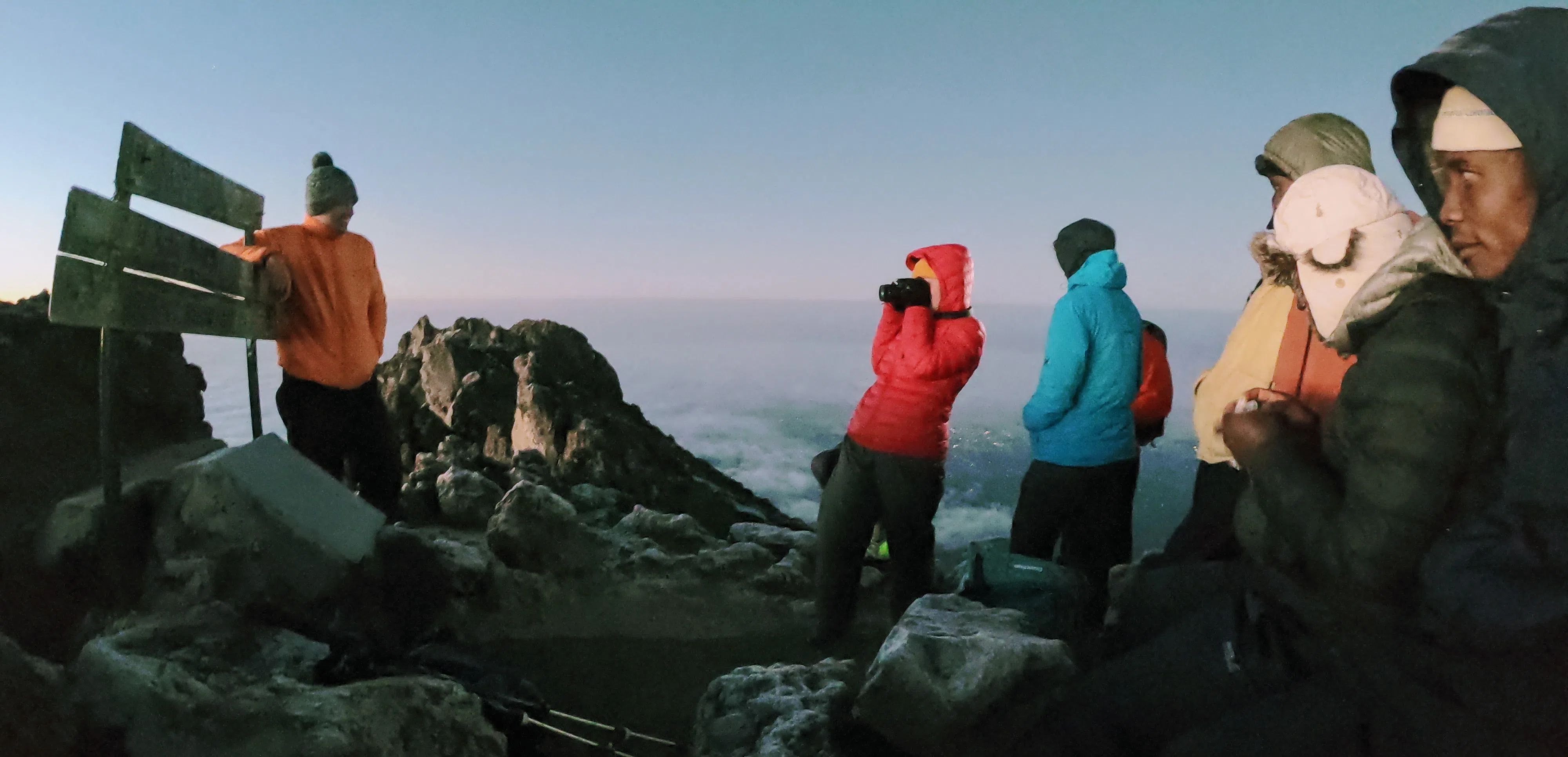 We hung around up there for about an hour, was almost frozen solid by that point!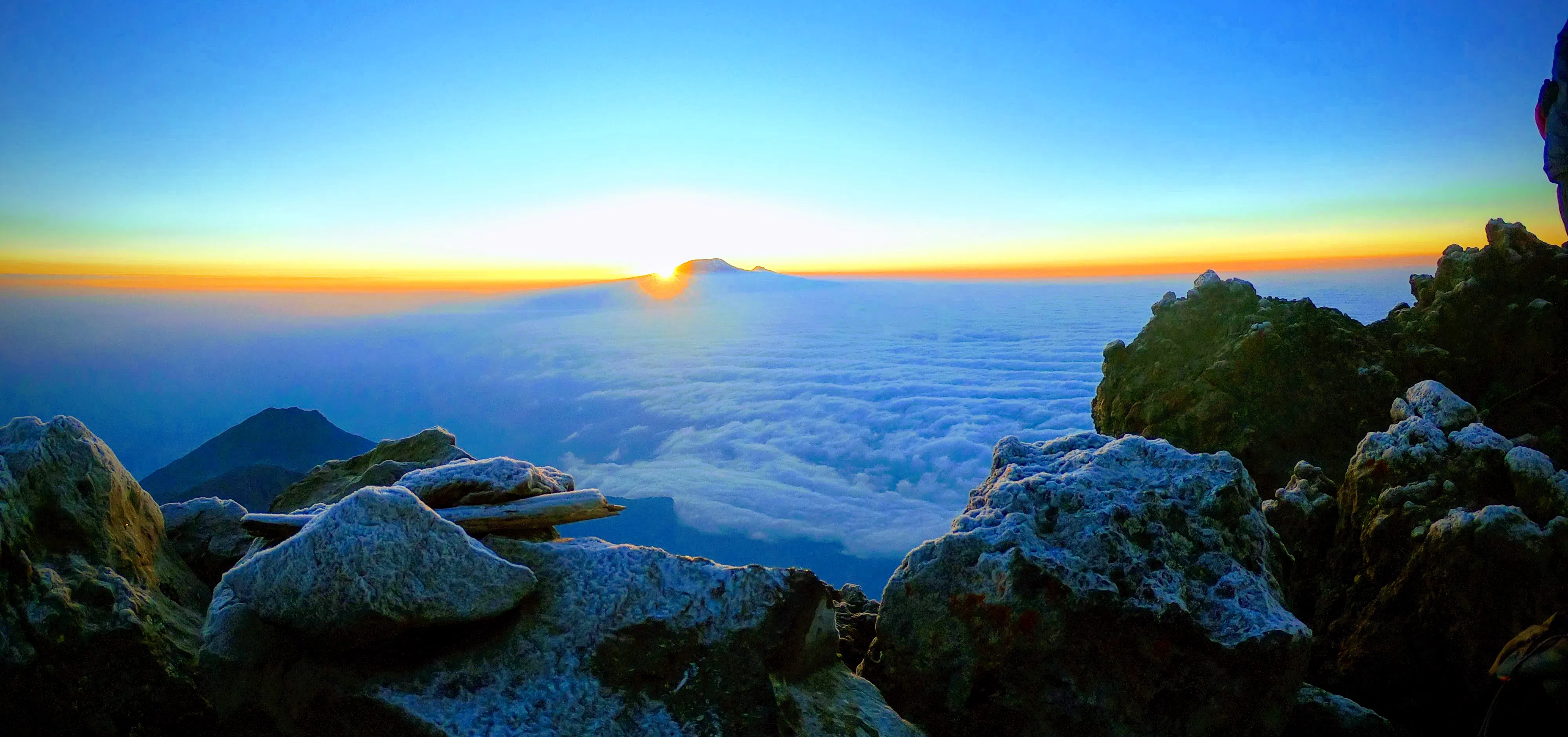 The walk down in the sun was welcomed, and some magic views! Though I had a next level headache and it felt like someone was using my head as a drum.
The stomach was a bit funny as well but this came right as soon as we got back to the saddle hut.

Meru casts a pretty decent shadow

Looking down into the crater
We got down to the saddle just after 10, kicked back for a couple of hours the started the trek back down to the base for pickup to be taken back to Moshi